Thank you to Shazieh & everyone involved in the international day of shooting for donating your time and creativity. Thank you to everyone who helped make this project happen back home. Special thanks to Gary & Diana, Phil Beekman and all the Rogges'. We are happy to confirm the video will be released in 2015! Check back often for updates. This video is truly a town sponsored effort, Bennington and North Bennington share ownership in it's creation. UPDATE: Dec 12, 2013 - new working title: Unforgiven Minutes
Joan Jett Personally allowed me to use her music in
The Pitch, Poker & the Public

[Special Thanks to Karol Kamin @ Blackheart Records]
But MTV couldn't. That's why there is different music in the Viral Video Rob Dyrdek watches on camera.

Love to Joan and Karol! For real, not for fake.
Scroll down to see the official trailer.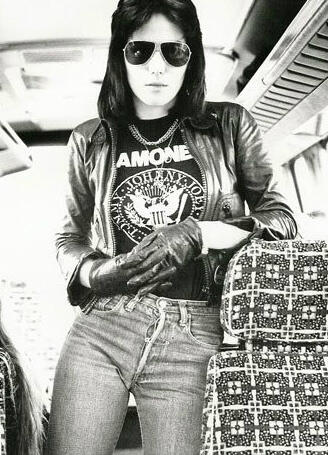 Great thanks to Howard Bloom,
for agreeing to be IN the Doc - and for launching Joan's Career in a way that once and for all made her unforgettable to the world.